---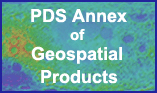 ---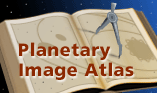 ---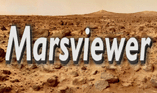 ---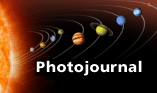 ---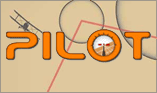 ---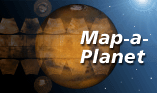 ---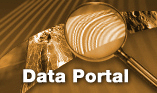 ---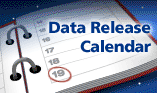 ---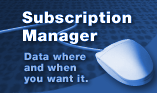 ---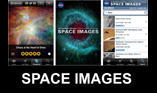 ---
The Cartography and Imaging Sciences Discipline Node (aka "Imaging Node") of the Planetary Data System is the curator of NASA's primary digital image collections from past, present and future planetary missions. Imaging provides to the NASA planetary science community the digital image archives, ancillary data, sophisticated data search and retrieval tools, and cartographic and technical expertise necessary to develop and fully utilize the vast collection of digital planetary images of many terrestrial planetary bodies, including icy satellites. Imaging science expertise includes orbital and landed camera instrument development and data processing, data engineering and informatics, planetary remote sensing at UV to RADAR wavelengths, and cartographic and geospatial data analysis and product development. For a guide to Imaging Node services download the PDS Imaging Node Tour.
---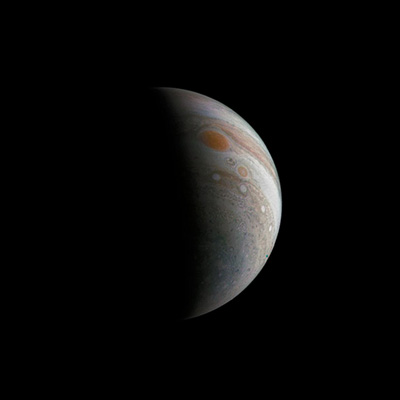 This image of a crescent Jupiter and the iconic Great Red Spot was created by a citizen scientist (Roman Tkachenko) using data from Juno's JunoCam instrument. The image was taken on Dec. 11, 2016 at 2:30 p.m. PST (5:30 p.m. EST), as the Juno spacecraft performed its third close flyby of Jupiter.
NASA/JPL-Caltech/SwRI/MSSS/Roman Tkachenko
---
Juno Release #1
January 17, 2017: JunoCam data are now available via the Cartography and Imaging Sciences Node online data volumes. Visit the PDS Juno Mission page here.
---
Atlas Content-Based Searches
January 6, 2017: Content-based searches are now available through the Image Atlas for MRO/HiRISE (Landmarks), MSL Mastcam, Cassini ISS, and Galileo SSI. Searches are powered by neural network content classifiers. Go to http://pds-imaging.jpl.nasa.gov/search/ and select one of the content tabs on the left nav bar to select the desired image class.
---
Cassini ISS, RADAR & VIMS
Release #48
January 5, 2017: Cassini data covering Jan. 1, 2016 through March 31, 2016, have been released at the PDS Imaging Node for ISS volumes 102 & 103, RADAR volume 274, and VIMS volumes 78. Search capability is also available via the Image Atlas.
---
Mars Odyssey Release #57
January 3, 2017: The 57th Mars Odyssey release has occurred. The data may be accessed at the online data volumes and via the Image Atlas. This data is accumulating.
---
Mars Exploration Rover (MER) Release #50
December 19, 2016: Data for the latest MER release, acquired on Sols 4321-4410. The data is now available through the online data volumes and via the Image Atlas. This data is accumulating.
---
Lunar Reconnaisance Orbiter (LRO) Release #28
December 15, 2016: Data for LRO LAMP and LRO LROC are now available via the online data volumes and the Planetary Image Atlas.
---
 PDS Tool Registry
December 7, 2016: The Planetary Data System is pleased to announce the PDS Tool Registry. This interface allows the user to search for and discover tools relating to the access and use of planetary data. The interface also allows tool providers to submit their software for inclusion in the registry.
---
Mars Science Laboratory (MSL)
Release #13
December 5, 2016: Data acquired through Sol 1417 is now available for MSL HAZCAM, NAVCAM, Mastcam, MAHLI, and MARDI and are available via the Image Atlas. PLACES data are also available for Sites 1-56.
---
Mars Reconnaissance Orbiter (MRO) Release #39
December 1, 2016: The 39th MRO release has occurred for CTX and MARCI for data acquired March 16-May 16, 2016. The data can be accessed via the online data volumes. HiRISE data is available via the Image Atlas.
---
Version 2 of VICAR Image Processing Release
July 25, 2016: We are pleased to announce the release of Version 2 of VICAR (Video Image Communication and Retrieval), a general purpose image processing software system developed at the Jet Propulsion Laboratory. Notable changes in this release include:
* Pre-built binaries for 32- and 64-bit Linux
 (Red Hat 5.10), and Mac OS X
* Three new application programs
* 73 changes, updates, or bug fixes
* Three new use cases (examples) in the
 manual
  - Landsat mosaic
  - SRTM mosaic
  - Noise reduction for Voyager images
For more information please visit:
http://www-mipl.jpl.nasa.gov/vicar_open.html. Questions about VICAR, contact: vicar_help@jpl.nasa.gov.
---
MESSENGER Release #15
May 6, 2016: This release, via the online data volumes and the Image Atlas, provides, for the first time, MDIS global and regional Mercury digital elevation model (DEM) products, new MDIS low-incidence global monochrome (LOI) and 5-color north-polar (MP5) Mercury map products, improved versions of all previously delivered MDIS calibrated (CDR) and map products (BDR, MDR, MD3, HIW, HIE, and RTM), and extends the derived data record (DDR) and regional targeted mosaic (RTM) products available at the PDS Imaging Node to include the period from March 18, 2014 through April 30, 2015. Improved calibrations have been applied to the CDR products in this release. Map products are projected on a Mercury global DEM, and an improved photometric correction has been applied in the generation of color map products. Visit ACT-REACT QuickMap to explore images and data from MESSENGER's orbital mission. An online tutorial for using ACT-REACT QuickMap is available at http://messenger-act.actgate.com/msgr_public_released/act_docs/qmap.pdf.Note: DEMs products may not be immediately available through the Image Atlas. Please check back here for further notice.
---
PDS Proposers and PDS4 Guides
June 29, 2015: The Imaging Node has added new links for PDS Proposers and PDS4 (please click on "HELP" in the navigation bar above). These links will provide help for proposal writers including PDF documents for proposing a PDS4 data archive, sample archive plan, and how to prepare a PDS4 data archive. Useful starting references for new dataset submission to PDS4 include concept documents, a proposing archiving guide, standard references, and a set of examples.
---
PDS Marsviewer
June 11, 2015: The PDS Marsviewer desktop client is now available for download at http://pds-imaging.jpl.nasa.gov/tools/marsviewer. Marsviewer is an image viewing tool tailored to Mars in situ missions. The tool makes it easy to view original images (EDRs) as well as all derived image products (RDRs), such as XYZ maps, slope, reachability, mosaics, etc., for MER, MSL, and Phoenix mission data.
---